"New solutions to complex challenges – a public sector citizen-centric, sustainable and fit for the future"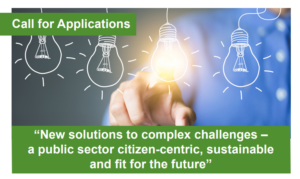 The European Public Sector Award 2019 aims to reward creative solutions in public administrations that show how the public sector is responding to major challenges. All European public sector entities from all administrative levels, as well as public sector enterprises and agencies, are eligible to submit their projects for the award.
The award is organised by the European Institute on Public Administration (EIPA) and supported by several European countries, as well as the European Commission's Structural Reform Support Service.
Public administrations submitting applications for EPSA 2019 will become part of an extensive European network of public sector excellence, in which they can benchmark their achievements with their peers, whilst at the same time learning from each other
The online application period is open from 25 February 2019 until 17 April 2019 at www.epsa2019.eu
Possible projects for submission to EPSA 2019 could include those with objectives such as to:
Effectively address the societal challenges, including economic and social inclusion, that are highest priority for their stakeholders;
Introduce systemic changes, which improve the sustainability of successful outcomes such as the modernisation of governance and leadership within an organisation, increase the attractiveness of the public sector as an employer and take into account the diversification of the workforce;
Deal with digital transformation by applying solutions provided by new technologies (using, for example, artificial intelligence, robotics and machine learning) as well as by facilitating the way into a digital future for society and businesses;
Address very poor past levels of service and/or critical service failures, which may arise in response to unexpected events outside the control of the public sector entity such as high levels of migration or natural phenomena;
Enhance trust in government by delivering better results for stakeholders;
Introduce innovative solutions that rely more closely on citizen engagement and on partnerships with the private or non-profit sector for better public service delivery.
EPSA 2019 will present awards in three categories:
Category 1: Projects/cases submitted by organisations from the European or National level. Category 2: Projects/cases submitted by organisations from the Regional level.
Category 3: Projects/cases submitted by organisations from the Supra-Local or Local level.
Eligibility criteria to be fulfilled by the applicants are:
The lead applicant is a public sector entity.
European geographical origin of the applicant.
Relevance to the theme of EPSA 2019.
The application/project /case must have been in operation long enough to have proven evidence of impact and a tangible result.
Application form completed in English.
Confirmation that the application has been submitted, i.e. notification mail before the deadline of 24.00 Central European Time (CET), 18 April 2019.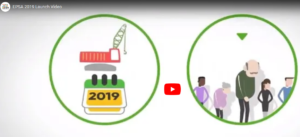 For more information please visit www.epsa2019.eu