Source: European Commission, 2019.
The European Commission has published the working paper entitled "The Digitalisation of Future Work and Employment. Possible impact and policy responses." This report has been developed by the Institute for Employment Research, University of Warwick, which is a partner in Beyond4.0 project.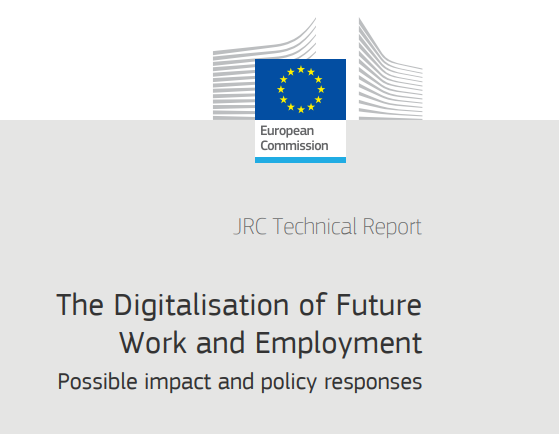 This Working Paper outlines claims about the 'future of work' (as the shorthand for work and employment) and the policy responses to those claims. It is based on a review of the academic and grey literatures on digitalisation and the future of work.
At the same time, the document first frames and outlines the two main developments by which the new digital technologies are shaping both work and employment. It then examines the policy responses to each, both current and anticipated measures. It then examines past and current evidence about the future of work, including other trends that are impacting this future. Finally, it concludes by offering a number of policy pointers from these debates and the prescribed policy responses.
Perceptions and positions about digital technology.

Source: Warhurst, C. and Hunt, W. (2019). The digitalisation of future work and employment: Possible impact and policy responses. JRC Working Papers Series on Labour, Education and Technology, No. 2019/05.
The main conclusions of the report suggest that digital technology will not deterministically shape the future of work but that options and choices exist over what and how technology is implemented and with what effects. As such the analysis argues that the EU is not locked into a single future of work but has a number of possible futures of work.
Download and read the working paper here.