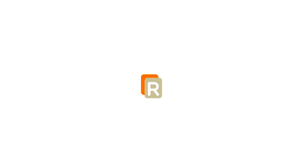 REGIONAL SOCIAL INNOVATION INDEX is a pilot research project which is part of the innovation assessment initiative in the Basque Country by INNOBASQUE (Basque Innovation Agency), and it has been overseen and developed by SINNERGIAK Social Innovation (UPV/EHU) in conjunction with the Agency. The aim of this project is to create a model (dimensions and indicators) to develop a regional social innovation index.
CHALLENGE
The RESINDEX model is based on three basic premises:
a) That the social innovations are socially distributed and that a plurality of regional organisations can be agents of social innovation
b) That social innovations, insofar as they aim to mitigate or resolve social problems whose distinctive feature is that they are very localised and contextual, are therefore regional (authorising the regional index).
c) That the organisations that promote social innovations are capable of absorbing knowledge, with the ability to identify a social problem (causes, effects, etc.), assimilate it (according to their internal knowledge standard), explore solutions (products, prototypes, services, methods) and implement them (application, dissemination and assessment of the innovation and its impact).
WHY RESINDEX:
1. Because currently, in the European context, social innovation is an essential requirement for achieving social cohesion, competitiveness and sustainability for our societies. More cohesive societies are undoubtedly more competitive and sustainable societies.
2. Because social innovation offers new solutions to especially complex social problems in this time of crisis. Global problems find local solutions. Local solutions that can be transferred to other contexts and, therefore, to other solutions ("innovation by adoption"). As it says in the European Guide to Social Innovation: "perhaps at no time since the 1940s has social innovation been so urgently needed".
3. Because social innovation brings together different agents to find solutions. Social innovation is implemented through cooperation between people and organisations and, therefore, it promotes cooperation and hybridisation between sectors.
4. Because social innovation generates results (products, processes, services). Results that add value and which must be made visible so that society is aware of their importance. Consequently, results that need to be measured.
5. Because RESINDEX (Regional Social Innovation Index) is a regional scale social innovation measurement model which creates and develops its own model and, in Europe it represents a pilot scheme in this field.
6. Because RESINDEX measures the capacities of organisations to carry out social innovation projects and it considers all types of organisations (companies, non-profit organisations, universities and technology centres) to be capable of participating in such projects. This is because the problems addressed by social innovation have multiple causes and therefore require heterogeneous agents to resolve them.
7. Because RESINDEX Euskadi 2013 is the pilot test of the RESINDEX model within the current context of the Autonomous Community of the Basque Country, showing at least three significant results:
• Basque organisations have a strong capacity to develop social innovation
• Many organisations are geared towards activities that show a commitment to social issues
• Better targeting of capacities will help to ensure better and higher levels of social innovation
8. Because RESINDEX Euskadi 2013 demonstrates that Basque organisations should focus their efforts on social innovation. Above all, they should focus them on three areas:
• The capacity to cooperate between different agents (organisational governance).
• The level of social governance through the participation of individuals in the implementation of the projects.
• The creation of sustainable conditions in the social innovation strategies (sustainable governance).
9. Because focusing these capacities offers room for manoeuvre to public policies. The areas of specialisation in social innovation in which the Basque Country could lead the way in Europe must be based on our strengths and take advance of the substantial social capital, the technological capacities and the entrepreneurial tradition.
10. Because the RESINDEX model can be adapted to and implemented in other regions, to stabilise its system of indicators and achieve comparable results, thus highlighting those results achieved from the RESINDEX Euskadi 2013 initiative.
SOLUTIONS
The RESINDEX is divided into three different indices:
a) The potential capacity for innovation index
b) The index for the social orientation of organisations (when problems are addressed but not in an innovative way)
c) The social innovation index (when problems are addressed in an innovative way). This design follows a cartographic approach to social innovation, requiring heterogeneous conditions and capacities and the promotion of a diverse set of policies and development tools
While other European research on the measurement of social innovation focuses on using pre-existing standardised indicators which can also be used to measure social impacts, the RESINDEX project has created its own system of indicators that make it possible to explain, consolidate and clearly define the concept of Social Innovation, thus making it more recognisable. Therefore, in addition to being measurement tools – and therefore assessment tools – indicators are used to construct, recognise, share and establish concepts around the term Social Innovation.
The RESINDEX index is based on two perspectives: organisational and regional. This means that the result has two additional applications. On the one hand, the information that is generated by the index makes it possible to identify strengths and weaknesses in our system and allows us to define strategies and tools to improve social innovation in organisations. On the other hand, it makes it possible to identify good practices that help us to establish policies and tools to systemically drive social innovation.
ASSOCIATED PUBLICATIONS
The Resindex Notebook also relates to a pilot test of the RESINDEX model within the current context of the Autonomous Community of the Basque Country.