Dec
12
Thu
IV Foro Internacional de Innovación Social

@ Valencia, Ciudad politécnica de la Innovación
Dec 12 @ 9:30 am – Dec 13 @ 2:00 pm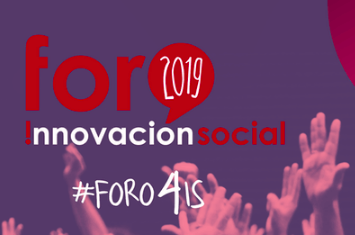 Un evento único para compartir las últimas tendencias en innovación social, promover la inspiración colectiva y conectar personas apasionadas por resolver retos sociales de una forma distinta.
Este año estará enfocado en cómo la innovación social puede ser constructiva en uno de los principales retos del siglo XXI: las migraciones.
Dec
15
Sun
#CallforInnovations at the Edge of Government
Dec 15 @ 12:00 am – 11:45 pm
The OECD Observatory of Public Sector Innovation (OPSI) and the UAE Mohammed Bin Rashid Centre for Government Innovation (MBRCGI) launch the fourth annual #CallforInnovations. Innovators from around the world are encouraged to submit innovative practices to fuel research on innovation trends and to inspire others to work in new and creative ways.

This call is open to government officials, civil society organisations, and the private sector, as long as the goals are to improve government and citizen lives, and the public sector is integrally involved in the work.
Deadline: 15th December 2019
Find out how to submit an innovation here.