Apr
8
Mon
Curso: Tecnologías, Redes sociales, Gobierno Abierto y Democracia.
Apr 8 @ 9:00 am – Jul 26 @ 11:45 pm

Dirección: M.A. Ester Kaufman  (CIS-CONICET/IDES)
Este curso analiza el desarrollo de la "Sociedad de la Información y el Conocimiento", el impacto y la naturalización del uso de las TIC, y algunas tecnologías emergentes tales como  Inteligencia Artificial, Big Data, Open Data y Blockchain, desde sus ventajas y sus desafíos.
Desde la óptica de lo conceptual y de la gestión, profundiza sobre el paradigma de "Gobierno Abierto" o "Estado Abierto" (G/EA), que pretende dar respuesta a la desconfianza ciudadana. Con base en las exigencias de transparencia, participación, colaboración y rendición de cuentas, el G/EA propone discursivamente la co-creación de las políticas públicas, incorporando las perspectivas de los destinatarios. En ellas, las herramientas TIC están muy presentes. En la práctica no sabemos aún cómo influye este enfoque en la calidad de la democracia y en los nuevos modos de hacer política.
Destinatarios:
El curso está dirigido, preferentemente, a egresados de ciencias sociales y políticas, comunicación y redes sociales, periodismo, carreras tecnológicas, archivistas, bibliotecarios, documentalistas y expertos en administración pública. También apunta a funcionarios que cumplan algunos de esos perfiles.
Organización y cursada.
Fecha de Inicio: 08 de abril
Fecha de Finalización: 26 de julio
Duración: 4 meses (16  semanas) – 192 horas
Cantidad de alumnos (cupo): 10-40 cursantes
Fecha límite de inscripción: 01 de abril
Más información aquí 
May
23
Thu
Congreso Internacional "Sharing Society"

@ Bizkaia Aretoa, UPV-EHU
May 23 @ 9:00 am – May 24 @ 5:00 pm
El impacto de las acciones colectivas colaborativas en la transformación de las sociedades contemporáneas
Bizkaia Aretoa, Universidad del País Vasco, Bilbao (España)
23 y 24 de mayo de 2019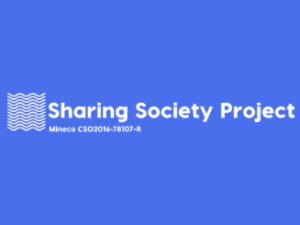 Esta conferencia internacional pretende analizar las características, trayectoria e impacto de las acciones colectivas colaborativas en un contexto de erosión del Estado de bienestar. También busca presentar y discutir las innovaciones, tendencias y preocupaciones más recientes, así como los desafíos prácticos y las soluciones adoptadas en los campos de las acciones colectivas colaborativas.
May
28
Tue
International Congress on Sustainable Development, Public Management and Territorial Governace

@ WSB University in Dabrowa Górnicza, Poland
May 28 @ 7:00 pm – May 31 @ 5:00 pm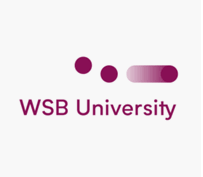 The International Congress on Sustainable Development, Public Management and Territorial Governace will explore the ongoing dynamics, emerging issues and future challenges regarding territorial governance and public management as well as the other fields of research that may have an influence on sustainable development.

Congress topics
Public Management
Territorial Governance and Strategies
Cross-Border Cooperation and Inter-Regional Cooperation
Inter-Organizational Cooperation
Sustainable Planning
Sustainable Development
Smart Cities
Biodiversity Policies and Strategies
Accessibility and Connectivity Transport Systems
Sustainable Tourism Management
Sustainable Culture Management
Renewables Energies
Circular and Green Economy
Environmental Rights and Legislation
Migratory fluxes – Strategies, Management and Planning