Jan
23
Wed
Hacia una nueva Agenda Urbana Vasca – Bultzatu 2050

@ EDIFICIO PLAZA BIZKAIA
Jan 23 @ 9:30 am – 1:30 pm
Euskadi pone en marcha la Agenda Urbana Bultzatu 2050, la hoja de ruta para transitar hacia ciudades y territorios sostenibles e inclusivos.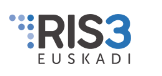 Este trabajo está alineado con los objetivos señalados por ONU-Hábitat, y parte del acuerdo adoptado en 2016 por los líderes mundiales para fijar un conjunto de objetivos globales para erradicar la pobreza, proteger el planeta y asegurar la prosperidad para todos.
El 23 de enero de 2019 se realizará la primera jornada del año para conocer y debatir la visión territorial sobre los objetivos que deben alcanzarse en los próximos 15 años.
Consulta el programa de la jornada aquí 
Feb
6
Wed
6º Congreso de Responsabilidad Social

@ CaixaForum Zaragoza
Feb 6 @ 9:30 am – Feb 8 @ 2:30 pm
Bajo el título "Objetivo Agenda 2030: Gestión y Liderazgo", el Congreso se realizará el próximo mes de febrero en Zaragoza, España.

Este Congreso es ya un evento consolidado, una de las citas de referencia en materia de responsabilidad social.  La particularidad y el valor añadido de este congreso es la participación.
Más información sobre el Congreso y el progama disponibles aquí  
Feb
28
Thu
Global Government Forum – Innovation 2019

@ Central Hall Westminster
Feb 28 @ 8:30 am – 6:15 pm
Innovation 2019 is a one-day international conference offered without charge to all civil servants around the globe, organised in cooperation with the UK Civil Service.

Innovation 2019 will focus on how civil servants in the UK and overseas are pursuing innovation in policy making, technology, working practices, procurement and service delivery.
Featuring speakers from the worlds of government and business, Innovation 2019 will explore how civil servants can respond to fast-changing public expectations – fostering innovation amongst their staff, learning ground-breaking new techniques from their peers at home and abroad, and changing organisational cultures and processes.
See the Innovation 2019 agenda here.