Cuando:
24 septiembre, 2018 a las 9:00 am – 26 septiembre, 2018 a las 11:45 am
2018-09-24T09:00:00+02:00
2018-09-26T11:45:00+02:00
Contacto:
ALL Programme & Bizkaiko Foru Aldundia
The Active and Assisted Living (AAL) Programme promotes innovative technological product ideas and services for active and healthy ageing, supporting them until they launch on the market. These innovations are presented at the annual AAL Forum, among the largest European events of its kind. The forum provides an excellent opportunity to network within the AAL community and to discuss issues around AAL within workshops, keynote presentations and a large exhibition area.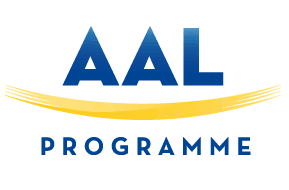 The AAL Forum is the yearly event of the AAL Programme. Active participation and interaction among the forum attendees is key in the 2018 AAL Forum program. This year the AAL Forum will take place in Bilbao, Spain between the 24th and 26th of September, in concomitance with the Silver Week. The aim in 2018 is to create an interactive and inspiring event, building on the creativity and the commitment of the AAL community.
The AAL Forum 2018 aims at bringing together some 600 international congress participants, who will be able to find out the latest AAL products and services from exhibitors, 24 workshops and various keynote speakers. The event offers an excellent opportunity to network and gives participants a great platform to exchange experiences and ideas. Interested investors can use the opportunity to find products and services with market potential.
The forum is the ideal meeting place for:
Professionals involved in the technology sector with an interest in ageing
Social care and care providers
Investors looking for new solutions and innovations
Individuals and organisations implicated in the AAL funded projects
EU, national and regional decision makers in the field of health, social issue, technology and innovations